THESE ARE PICS OF SOME OF THE SHOWS AND CRUISES WE'VE TAKEN THE CAR AND SOME OF THE AWARDS THE CAR RECIEVED.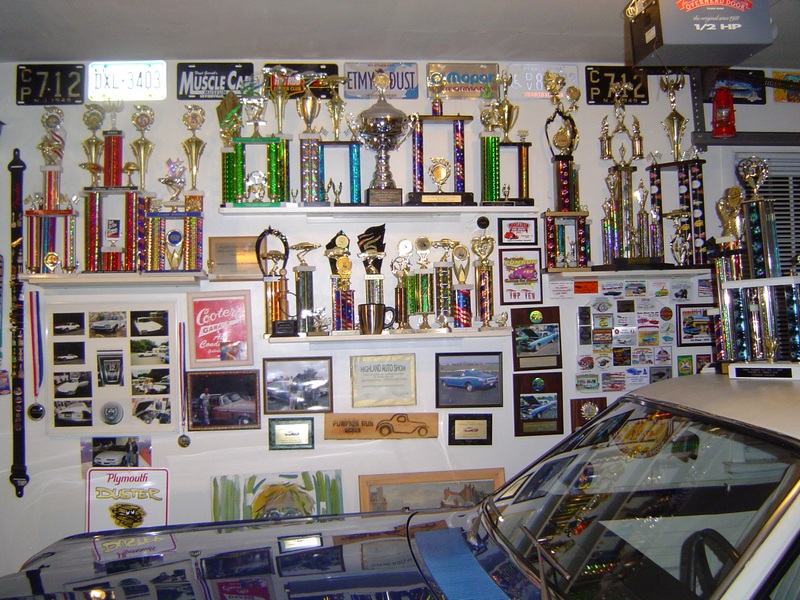 WE'RE VERY FORTUNATE TO HAVE MANY LOCAL ORGAINIZATIONS THAT TAKE THE TIME TO PUT ON CAR EVENTS. THE DUSTER HAS BEEN VERY LUCKY IN GETTING AWARDS AT THESE AS WELL AS SOME NATIONALLY SPONSORED EVENTS. WE'VE MET MANY PEOPLE AND MADE AS MANY NEW FRIENDS THERE AS WELL.
FROM THE COURIER POST NEWSPAPER
HEY! IT'S DENNIS GAGE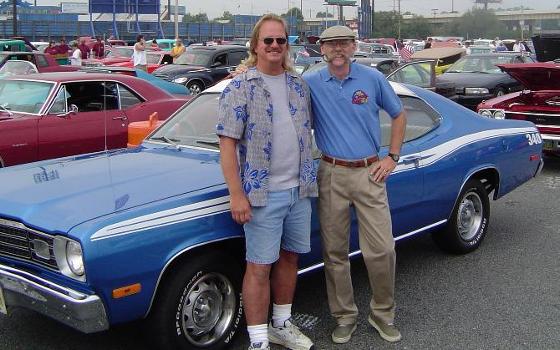 UH......HOOTERS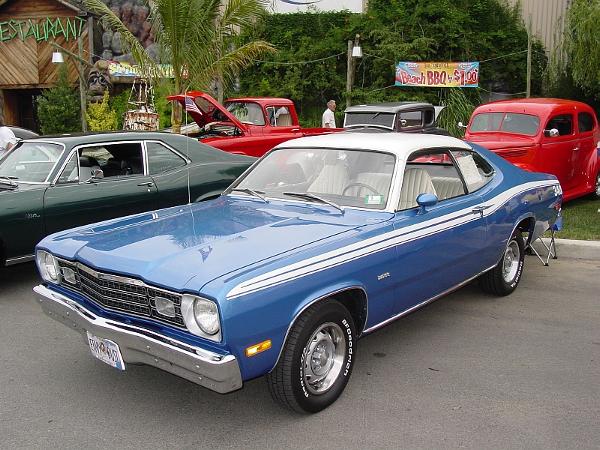 KAHUNAVILLE.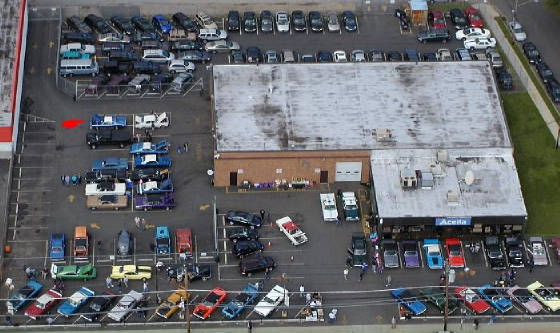 RICHMOND COUNTY MOPAR CLUB CAR SHOW. STATEN ISLAND,NY. THEY'RE A GREAT BUNCH OF PEOPLE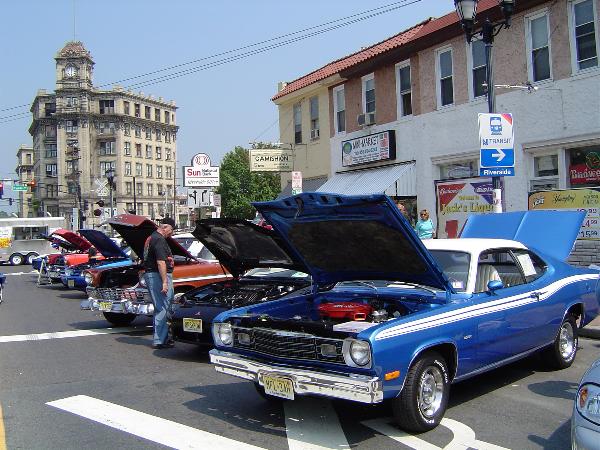 RIVERSIDE CLASSIC CAR SHOW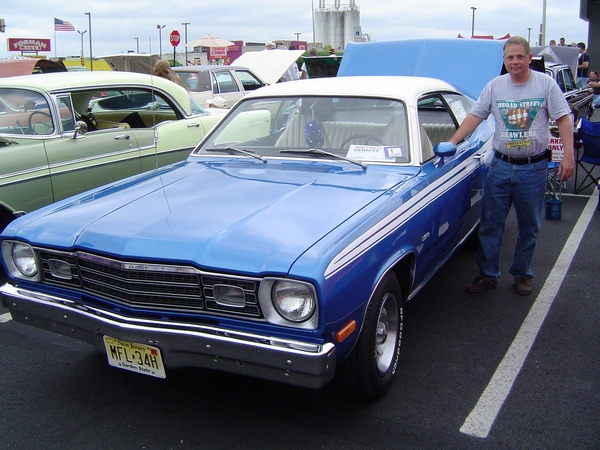 REUNITED WITH THE ORIGINAL OWNER, RICH.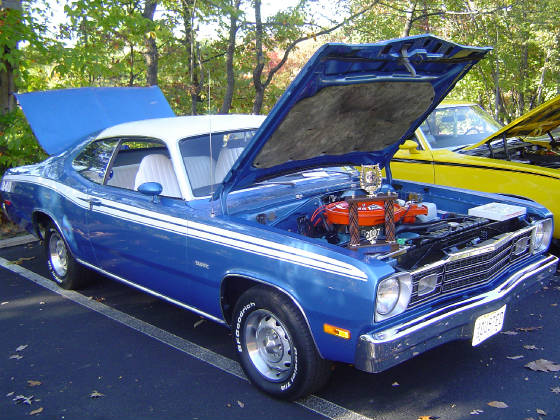 LAST SHOW IN 2007 WHICH LED TO THE...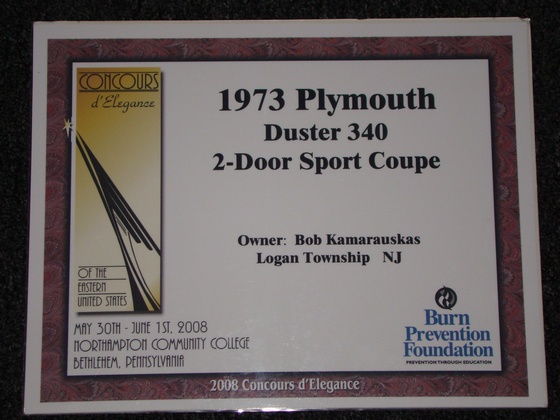 2008 CONCOURS D' ELEGANCE EXIBITION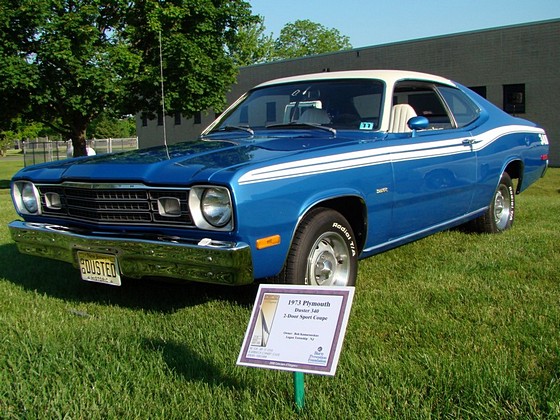 THE DUSTER WAS PART OF THE "INVITATION ONLY" EVENT.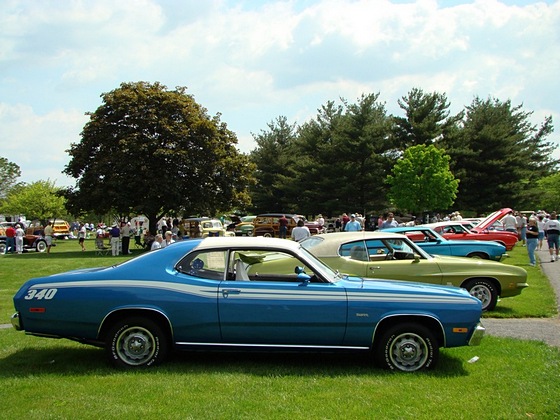 IT WAS REGISTERED IN THE 70'S MUSCLE CAR GROUP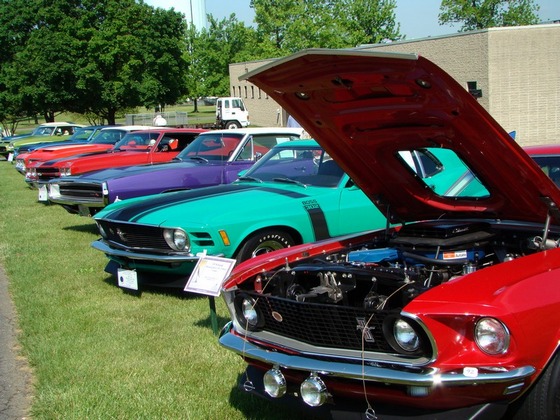 IT WAS IN WITH SOME VERY IMPRESSIVE COMPANY.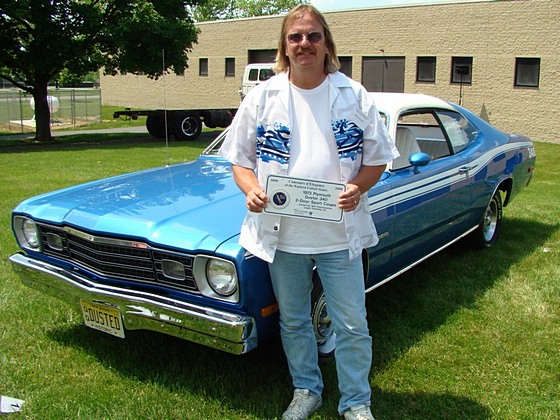 PRETTY AWESOME EVENT.