I LIVE IN SOUTH JERSEY WITH MY WIFE DEBBIE AND MY KIDS JUSTIN AND KRISTIN. I'VE ALWAYS HAD AN INTEREST IN CARS. WHETHER IT WAS BUILDING MODELS OR PASTING PICTURES IN SCRAPBOOKS, THE SUBJECT WAS ALWAYS CARS. ALTHOUGH MOST OF MY CARS WERE MOPARS, I REALLY ENJOY THEM ALL ESPECIALLY THE CLASSICS.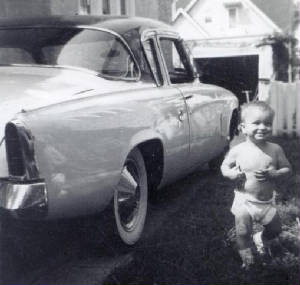 RIGHT NOW OUR OTHER CARS ARE A 2001 JEEP CHEROKEE. IT'S THE 60TH ANNIVERSARY EDITION. THE LAST CHEROKEE MODEL MADE BEFORE INTRODUCING THE LIBERTY. THIS IS DEB'S BABY AND THE FAMILY HAULER.
THE LAST CHEROKEE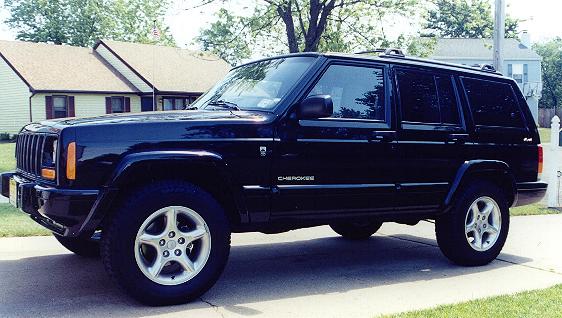 2001 CHEROKEE 60TH ANNIVERSARY MODEL
THE 98 DODGE STRATUS WAS GIVEN TO ME BY MY DAD. IT HAS A 2.5 24 VALVE V6 ENGINE AND AN AUTOSTICK. THIS CAR IS LOADED AND IN GREAT SHAPE. RIGHT NOW IT'S KRIS'S CAR.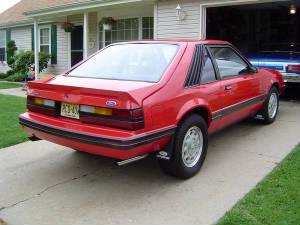 LAST BUT NOT LEAST. THIS 83 MUSTANG GT IS MY CURRENT RESTORE AS YOU DRIVE CAR. IT'S GOT A 5.0 WITH A 5 SPEED. VERY CLEAN FOR IT'S AGE TOO.
CLICK ON THE PICTURE FOR MORE!